Get in Touch With Our Friendly Team Today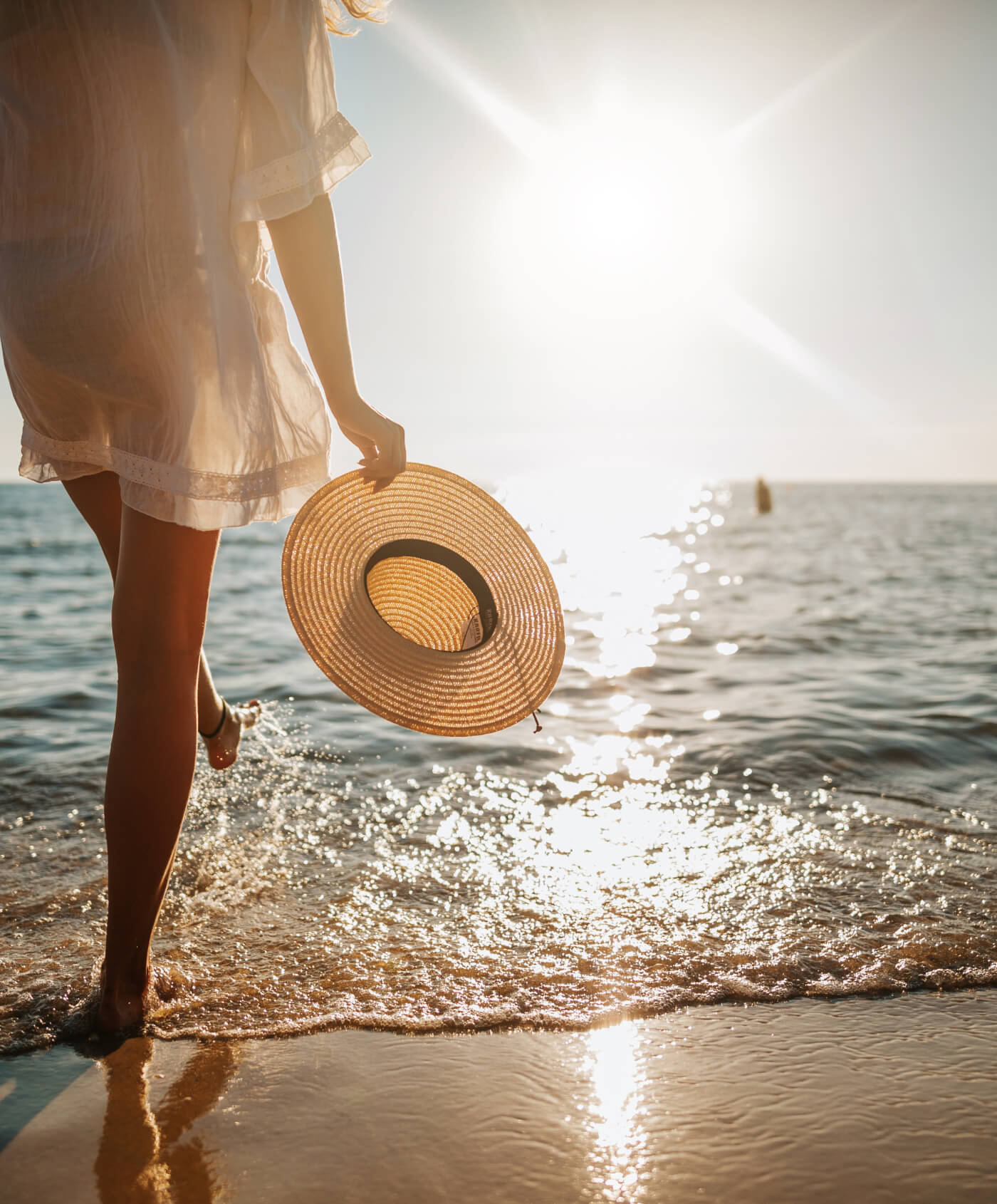 Whether searching for the perfect holiday accommodation, looking for booking information, or wanting to list your property with us, we're happy to help.
Bookings, Reservations and Listings
Need a little more information on the booking process or listings? Take a look below at some commonly asked questions.
Making a booking is easy. Simply choose your preferred holiday property type, enter your check-in and check-out days and add the number of guests. Our booking tool makes reserving your accommodation as simple as a few quick clicks. We are also able to take bookings in our office for those who would like to pay in cash or by cheque.
When making your booking we accept most major credit and debit cards. We also accept payment in cash in our office or via money transfer. Guests also have the ability to pay by cheque, but advanced notice needs to be given. For a full list of payment methods, please check our terms and conditions page.
We understand that circumstances may arise that require you to cancel or modify your booking dates. If we are able to re-let the property over the same time period for an equal or greater rental fee, you will be eligible for a refund. Please note a cancellation fee does apply, refer to terms and conditions for full details.
Yes. The majority of holiday properties we list require a refundable security deposit (bond) to be paid upfront, or secured against your credit card. This is to cover the costs of any damage to the property or its equipment. If everything is ok when you check out, your security deposit will be returned. Amounts and payment arrangements do vary but you will be clearly advised upon booking. Alternative methods of payment are available.
For most holiday properties, check-in time is from 2 p.m. However, there are some that have a check-in time of 3 p.m. This information is available on each property listing page. Guests are required to check-out of the property by 9 a.m on Saturdays and 10 a.m Sunday to Friday.
If you arrive out of hours (after 5 p.m) you will need to contact the office in advance to arrange collection of the keys from our after hours safe. You will be given a code and instructions on how to access the safe. When checking out outside of office hours, keys and remotes can be deposited in the key drop at the office front.
You must notify your agent as soon as possible in the event of key or remote loss. If you have locked yourself out, do not try to break in. An agent will be able to open the door for you. Guests are responsible for the safekeeping of all property keys and remotes and will be liable for any costs incurred for a call out fee, changing locks or calling a locksmith.
As a general rule, linen is to be provided by guests. In the event that you are unable to provide your own sheets, towels, pillowcases or teatowels, we can arrange them on your behalf with advanced notice. Please note that there are additional charges applied for hiring linen. Some of our properties do supply linen but you need to carefully check this. It is clearly disclosed on all our property listings.
The majority of our holiday properties are self-contained and not serviced apartments. You'll need to bring toilet paper, detergent, hygiene products, etc. However, if you arrive during office hours; you'll receive a welcome pack containing a sample of these items.
If you are a property owner in the Forster – Tuncurry area and would like to list your property with us, please contact us via the contact page. We're always looking to add variety to our extensive range of listings and would be happy to discuss getting you featured. 
We cannot accept responsibility for personal property left in a premise but we will do our best to retrieve it for you. There is a collection fee and postage costs to return the items. We always recommend people travel with personal property insurance.
We love when you find your favourite property but please note that if you are staying in the Christmas period and you would like to re-book please ensure that you have contacted our office to advise us of this by COB on the first Wednesday of your stay. We ensure our guests have first priority to re-book the same property for the following year. If you do not contact us we will open the bookings up again and we cannot guarantee your preferred dates.
Please note: This option only applies for the Christmas period therefore if you which to rebook at other times for the same period please organise prior to or upon check in or the property may not be available. 
Pets, Cleaning and Parties
Want to bring your pets, need some answers on cleaning or wondering if you can throw a party? Take a look below to know more.
Pets are only allowed to stay in holiday properties that explicitly state so. Our pet-friendly listings make it easy to find a place for you and your four-legged friends. However, it's important to note that pets are not allowed inside the premises and must be kept in the outside space, such as a fenced yard or garden. 
If you leave the property in the same condition that you found it in, then no cleaning fee will be applied. You will need to ensure all surfaces and floors are clean and trash is disposed of in the outdoor bins. If the property is left dirty on check-out, a $100 (minimum) cleaning charge will be applied. If there is a BBQ please ensure the BBQ is cleaned after every use and left in the same condition as check in. If you have any cleaning concerns upon arrival please tell us immediately. It is very rare but we will respond to remedy anything out of order.
Forster Accommodation holiday properties are rented out for the sole purpose of holidays and vacations. Social gatherings and events such as hen's, buck's parties or schoolies are not permitted.
Each property at listing will clarify the maximum occupancy. The number of guests allowed to stay will be reflected in the number entered at the time of booking. 
If you discover damage to the property or its equipment on arrival, you need to contact your agent immediately to let them know. Failure to do so could see you liable for the unreported damage and put your security deposit at risk.
Each of our listed properties has a sign inside directing you what to do with your trash. Please make sure that you follow it properly and use the correct recycling bins. Failure to do so could result in bins not being emptied and arrangements will have to be made to dispose of untaken trash. The cost of this will be passed on to you.
Refunds and Credit
The 'uncomfortable' side of holidays. Take a look below to learn the in's and out's of refunds and credits.
While we understand unforeseen circumstances may cause you to need to cut your stay short, we are unfortunately unable to offer a partial refund or credit for a future stay.
There may be situations where external construction or noise from trades or local residents might be disruptive. Similarly, occasionally essential service interruptions, ie: lift services and similar, can be affected. Unfortunately, external disturbances are out of our control. However, if you contact your agent, they will see if they can resolve the issue on your behalf in a timely manner.
If there is no damage and the property is returned in a clean and hygienic condition, the security deposit will be returned within a maximum of seven business days.
If you accidentally cause damage or destruction to the property, any equipment or furnishings; it will be your responsibility to cover the cost of replacement or repair. The total amount will depend on the value of the damage and any additional call-out costs, etc.
The COVID_19 landscape is a constantly moving target. From time to time our standard Cancellation "Terms and Conditions" may be varied depending on Government policy and directions at the time.
If you have a booking and are prevented from travel being an "affected person" as defined, then you will be offered a holiday credit for a future booking to be taken in the next 12 months. Additional charges may apply depending on the new dates selected as our tariffs vary over seasons and holiday periods. If you are genuinely unable to return for a future booking a refund may be available at the discretion of the property owner based on your circumstances. Otherwise, our standard Cancellation Terms and Conditions at the time will apply.
Note: If you have booked through a third party portal (Booking.com or Expedia Partners) please direct any COVID_19 cancellation requests to them as their cancellation rules/terms/periods may vary. Whilst we are your hosts, your booking is contracted through them so their terms will apply.
We appreciate its uncertain times and we want you to book with confidence so please contact us anytime for up to the minute advice on any travel restrictions that might apply to you or our area.
All of our properties are furnished to the individual owners taste, style and budget. Please choose your property carefully upon booking as we cannot offer refunds or relocations for guests expectations not being met for furnishings, decor or equipment. We always welcome constructive feedback to encourage our owners to make improvements to their properties.
Looking for Something Else?
Get in touch with our friendly team today.